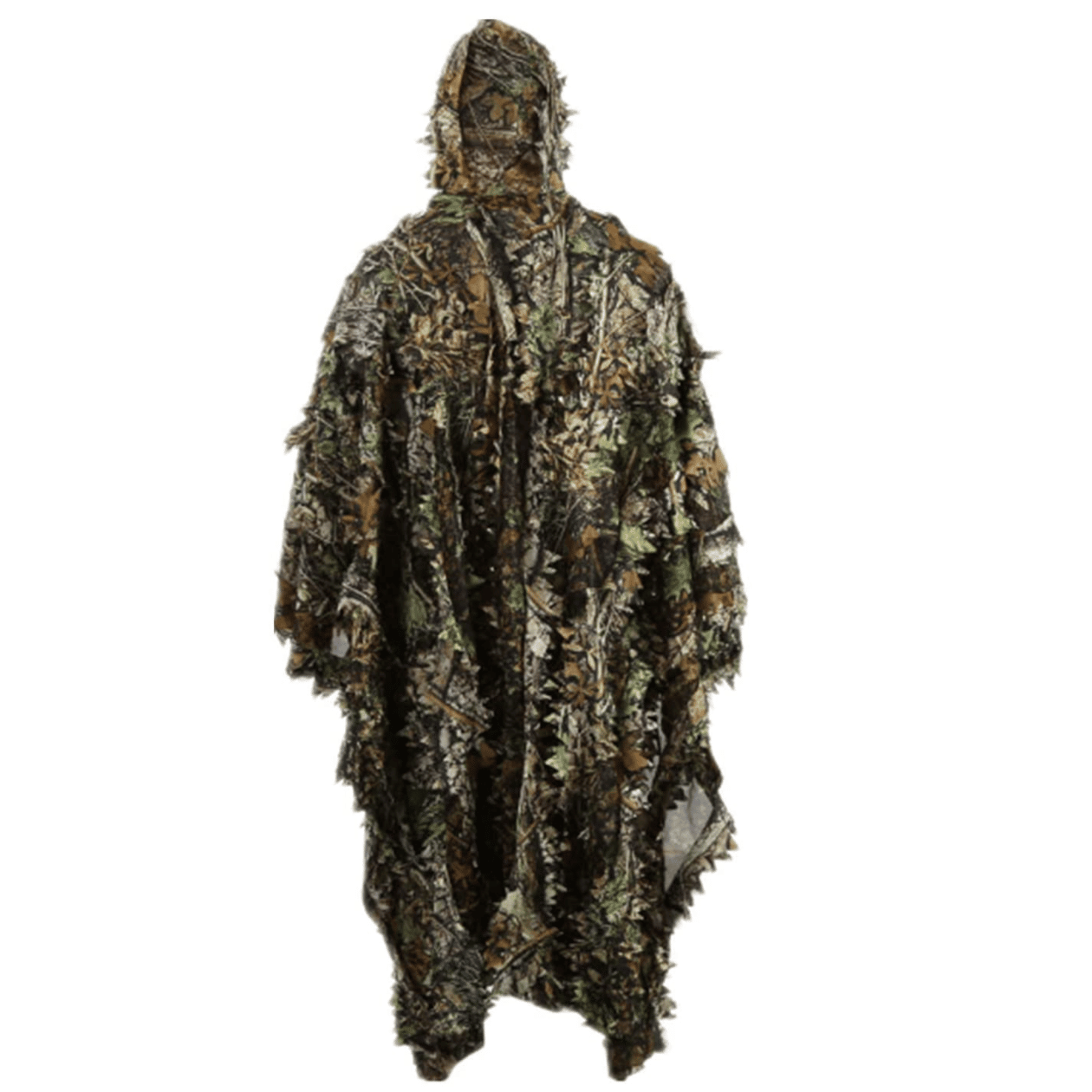 We set out to find the best rain poncho for hunting, including the best camouflage poncho, the best blaze orange poncho for deer hunting, and the best winter snow camo poncho.
The Best Camo Poncho for Hunting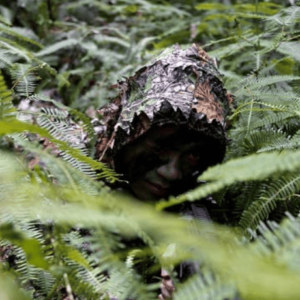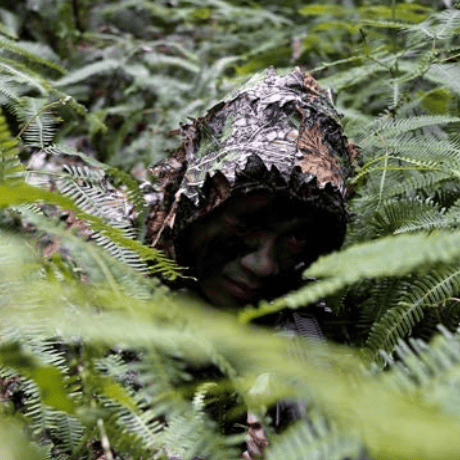 A camo rain poncho is a great way to stay dry while you are out in your spot behind a blind or up in your stand. They can actually help block wind and keep you warmer, too.
Some rain ponchos have different benefits, like the ability to protect a backpack under the poncho or even using the poncho to make a tent to use for emergency shelter.
Below is a summary of the five best hunting rain poncho options, then I dive into each of these options a little bit more.
Click the View Product to see current pricing and options.
Click the Read More to jump to our review of the product.
*Special Note – This article contains affiliate links, which means we may receive a commission to support my writing if you click a link and purchase anything at no extra cost to you. Thank you in advance for your support of my passion. Cheers!
Best Hunting Rain Ponchos
Overall Best Hunting Camo Poncho
Best Ghillie Suit Camo Poncho
Best Winter Snow Camo Poncho
Best Blaze Orange Hunting Poncho
Best Cheap Camo Hunting Rain Poncho
Hunting Poncho Reviews
The USGI military-style hunting camo rain poncho is truly the best rain poncho for hunting.
First off, it is constructed with a premium 210T high-density Rip-Stop polyester, which is a polyurethane-coated fabric that provides the best rain-stopping protection with minimal fear of it easily tearing.
The 210T fabric also helps this camo poncho from creating any loud crinkle and rubbing noise. The fabric was particularly designed to minimize these noises specifically to help keep your movements near-silent while hunting.
There are a total of 7 total hunting camo color options and one blaze orange hunting poncho to choose from to make sure you can get a camo pattern that fits your needs.
Pros:
Premium snap-close design
Grommets to secure poncho liners
Use as a canopy or tent
12 total color choices
Veteran owned business
Cons:
Few dollar higher cost compared to other options
---
The Zicac ghillie camo poncho is a 3D-style camo poncho that has the normal camouflage print, but with leaves hanging off of it.
This ghillie-style camo hunting poncho allows for ultimate camouflage capabilities when worn. It also can be used to make a sun-shade tent or a blind for hunting.
This camo hunting poncho is more to be used for camouflage and wind deflecting purposes, as it is not waterproof. It is vented mesh and very breathable.
Pros:
Best camouflaging in forest environments
Breathable for warm weather use
Use as a blind or sunshade
Cons:
Not to be used as a rain poncho, due to being made of breathable mesh.
---
If you live in the northern states where it snows during several hunting seasons, you might want to have a white snow camo poncho.
A white snow poncho is particularly nice if there are inches or feet of snow on the ground and most of the leaves are off the trees.
This camo poncho is made of the high-quality 210T polyester fabric with a drawstring around the hood to tighten that to your head and velcro to ensure everything stays on tight.
If you do wear this poncho out hunting, I would suggest wearing something orange to remain visible to other hunters.
An orange hunting hat, orange hunting snow pants, and an insulated hunting jacket under this snow hunting camo poncho would make a really good setup for high wind and/or rainy warmer days when snow is on the ground.
Pros:
One size fits all
Adjustable velcro
Premium material
Waterproof
Cons:
Only one camo pattern option
---
The classic blaze orange for hunting is crucial for safety from other hunters. This blaze orange hunting poncho is the perfect accessory that can be used for several benefits, including safety.
Beyond being highly visible to increase your safety, this is a rain poncho is heavy-duty and waterproof. Using a material of 210T Ripstop Taffeta nylon topped with 2 coats of tactical waterproof polyurethane, this orange hunting rain poncho provides the highest quality compared to other top rain ponchos.
Even though this waterproof hunting poncho is very high quality, it is actually a good price compared to the other hunting ponchos on our list.
Pros:
Blaze orange for safety
Highest quality material
Large adjustable hood
Extra-long poncho length
Multi-use as tent/tarp
Waterproof
Cons:
For someone that wants a waterproof orange hunting poncho, there is not much that I do not like about it.
---
The final option on our list is a budget camo rain poncho for hunting that you get the waterproof capabilities, but it might not be able to last as many years as the other options.
The LOOGU camo hunting rain poncho is almost half the cost of other top options we reviewed, but really you aren't sacrificing much if you only need this in your pack for emergencies.
You still get the 210T Ripstop nylon, but it is coated with a PVC coating for waterproofing. It is not as flexible but will do the job in an emergency.
This may not be a multi-year reusable option, but if you are just looking for an emergency rain poncho for hunting, this is the best cheap rain poncho option.
Pros:
Quality camo print
210T Ripstop nylon
Cheapest option
Waterproof
Cons:
More brittle material than all other options
Might only be good for 1-2 times use