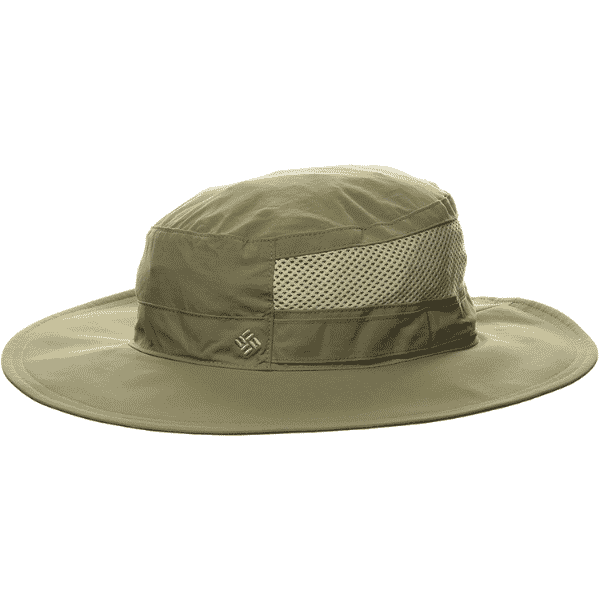 The best fly fishing hat will provide adequate protection from the elements, whether it is from the sun, cold, or both.
In this guide, we go through the 5 best fly fishing hats for all different weather conditions, from hot sunny days to cold weather fly fishing hats.
Selecting the Best Hat for Fly Fishing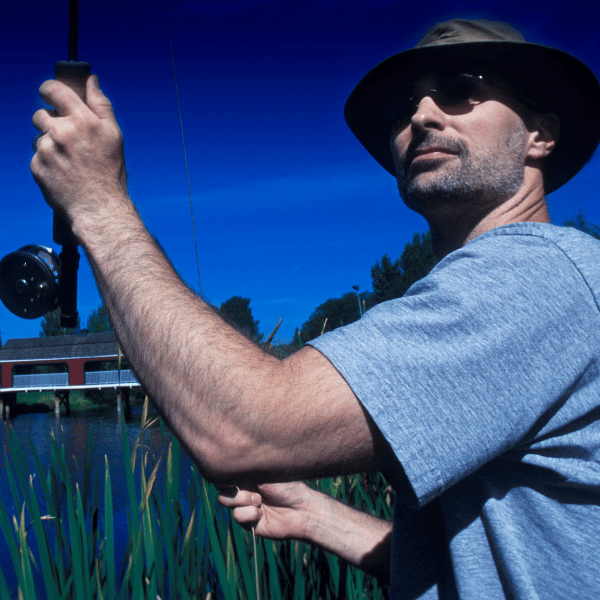 When it comes to selecting a fly fishing hat, first consider the elements you will be exposed to, such as sun and heat, sun and cool weather, or colder temperatures.
I went through all the different fly fishing hats available to come up with a list of the 5 best fly fishing hats to keep you out of the elements in different situations.
Below is a summary of the 5 best fly fishing hat options, then I dive into each option a little bit more.
Click the View Product to see current pricing and options.
Click the Read More to jump to our review of the product.
*Special Note – This article contains affiliate links, which means we may receive a commission to support my writing if you click a link and purchase anything at no extra cost to you. Thank you in advance for your support of my passion. Cheers!
Best Fly Fishing Hat Reviews
Overall Best Classic Fly Fishing Hat
Best Lightweight Fly Fishing Hat
Best Full Cover Fishing Hat
Best Fly Fishing Bucket Hat with Neck Flap
Best Winter Fly Fishing Hat for Cold Weather
Best Fly Fishing Hat Reviews
The sun can be a daunting aspect for those who love fly fishing to navigate and the GearTOP fishing hat with UPF 50+ sun protection is one of the most useful hats. It is the overall best classic fly fishing hat which is made from 100% polyester. The hat features a state-of-the-art design with UVA and UVB protection.
It is lightweight and will be easy to close for most people with the drawstring enclosure, but it does not have any special features. A breathable mesh lining is useful to ensure the hat retains ventilation and it will wick away most of the moisture you need to deal with. It is an affordable option for anyone who loves the outdoors.
Pros:
Complete outdoor hat
UVA and UVB protection
SPF50 protection
Ventilated mesh
---
The Columbia Bora Bora booney is another basic hat that has been designed to keep you protected from almost every UV ray you might encounter. It is lightweight and we believe it to be the best lightweight fly fishing hat. The hat is constructed from 100% nylon and will look great with the khaki color and protection covers.
The Omni-Wick technology might seem like something unique. However, it will wick away most of the moisture and the mesh lining will ensure that sweat or any other components are easily wicked away. According to the manufacturer, durability was one of the main priorities to ensure it gives you years of use to keep you protected.
Pros:
Lightweight
Omni-wick technology
Integrated mesh vents
100% nylon construction
---
We all want an effective hat to keep us protected and cool when fishing and the Unigear UPF 50+ full sun cover fishing hat is one of the most versatile options on the market today. It is not only a hat but features a bucket design. The hat is made from 100% polyester with integrated mesh to give you additional ventilation.
The neck flap is one of the most underrated parts of any fly-fishing hat and it will ensure that your neck is also protected from the elements. In terms of versatility, the rim of the hat will allow you to add a mesh gaud to ensure that your head and neck are effectively protected. We would recommend it for its versatility and the UPF50 protection.
Pros:
100% polyester
UPF50 protection
Integrated mesh
Versatile design
---
When looking at the HomePrefer quick dry UV protection fishing hat with neck flap, we have another one of the top options with an integrated neck flap for additional protection. The unit features a solid design and is made from 100% polyester. The combination of features makes it the best fly fishing bucket hat with a neck flap.
Much like the previous option versatility is the main theme of the hat and it can be used with a mesh overlay if you want to make it protective against bugs and mosquitoes. Overall, it is one of the basic options, but the UPF50 protection ensures that the hat remains safe for all outdoor activities. We would recommend it for the value on offer.
Pros:
Quick-dry technology
Works for all outdoor activities
Includes a neck flap
UPF50 protection
---
Finding the best hat for the winter can be tedious and many people might not even know where to get started. The Comhats aviator hat faux leather hat is one of the top options and it is considered the best winter fly fishing hat for Ccold weather. The hat features a faux leather overlay and polyester that will make it waterproof and impervious to elements.
However, the internal part of the hat is the best part and cotton has been used to create some form of a cushion for your head. The cushioned cotton will ensure that you have decent protection. It might not have any ventilated ports or mesh, but this should not deter you because it is made for colder conditions.
Another great feature is located on the sides of the had and it features numerous side flaps that will keep you protected. These side flaps will remain in place and can even be enclosed to ensure optimal protection. For the value of the design, it is one of the top options, but it is also one of the most expensive hats to buy.
Pros:
Durable leather construction
Waterproof
Easy to use
Includes side flaps
Durable