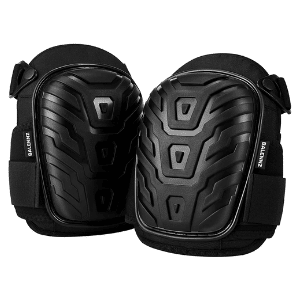 Tactical knee pads can be one of the most anti-fatigue and injury prevention pieces of gear you can buy for airsoft, paintball, hunting, patrolling, and activities you need knee protection.
This review goes through the 5 best tactical knee pads for each of these activities.
Selecting the Best Tactical Knee Pads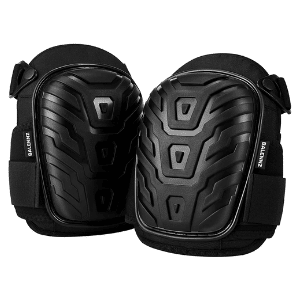 Below is a summary list of the top 5 best tactical knee pads that we went through to buy a few pair of knee pads for daily use around the yard, hunting, and to have in-case things start heading even more south in this country.
Click the View Product to see current pricing and options.
Click the Read More to jump to our review of the product.
*Special Note – This article contains affiliate links, which means we may receive a commission to support my writing if you click a link and purchase anything at no extra cost to you. Thank you in advance for your support of my passion. Cheers!
Best Tactical Knee Pads Options
Overall Best Tactical Knee Pads
Most Flexibile to Retain Agility
Great Hold on the Knee
Heavy Duty on a Budget
Comfort + Durability
Best Tactical Knee Pads Reviews
ToughBuilt is one of the top-five ranked manufacturers of knee pads. The ToughBuilt Gelfit tactical knee pads are one the best all day knee pads for any activity they make.
These knee pads feature a comfortable gel and foam design to provide support for all-day comfort. They also are ergonomically shaped to embrace the knee, upper shin, and thigh to work as stabilizing knee pads.
They give ultimate stability combined with easy side-to-side agility due to the thigh brace. This also helps them to not rotate or slip off of the knee.
The lower lip raises the shins off of the ground alleviating pressure on the ankles and it maximizes pressure distribution for all-day comfort.
Pros:
Puncture resistant
Long-term kneeling stability
Lower lip to take the pressure off ankles
Thigh support stabilization
Cons:
Limited to black & yellow color
---
Agility is a very important factor in tactical knee pads for martial arts, hunting, paintball, airsoft, and other similar activities. Your legs need to have the freedom to move. That's what makes the Bodyprox black tactical knee pads an ideal pair of knee pads to consider.
The Bodyprox are thick and spongy knee pads with anti-slip and collision avoidance features. They are tight and considered a "knee sleeve," which helps keep them in place during high-intensity activities.
These black tactical knee pads feature high-density strengthen foam, good elasticity, and breathable fabric to keep your skin dry and more comfortable.
They are made of three different materials; 45% Polyester, 25% Latex-Free Rubber, and 30% Ethylene Vinyl Acetate (EVA). All of these materials were selected for ultimate agility and give an added benefit of not shrinking when they are washed.
Pros:
Doesn't take up your whole leg
Slip-resistant, impact-resistant, and shock-resistance
Flexible fabric keeps you agile
Comfortable for all-day use
Cons:
The flexible fabric might not be suitable for some rigid activities.
Only available in two sizes; small/medium and large.
---
The Alta Tactical AltaFLEX knee pads feature soft rubber caps that resist marring and skidding. They are also large caps that offer maximum surface coverage.
The super-thick foam padding makes kneeling for long periods of time more comfortable. These kneepads help provide you proper traction and feature a durable liner for longer use.
The Alta tactical knee pads feature a hook and loop, easy on/off the fastening system. The extra strap can be secured using the unique Alta Strapkeeper system to secure the excess strap to prevent flapping.
Overall, these are a versatile set of knee pads for hard use without slipping off the knee and constantly annoying you by needing to adjust them.
Pros:
Resists marring and skidding
Offers maximum surface coverage
Durable, flexible, and long-lasting cap
Fully adjustable
Cons:
The camo option does not have tear-resistant fabric.
---
We've all had to deal with knee pain after kneeling on the floor for a few minutes or after getting done with some intense sessions on the field. The tactical knee pads made by BALENNZ are made specifically to provide your knees the extra support, comfort, and protection.
Their main goal is to help eliminate the risk of knee pain, bruises, and discomfort even in the most aggressive situations with heavy-duty tactical knee pads.
The BALENNZ black tactical knee pads are made of heavyweight nylon thread that can withstand years. They are also breathable enough to prevent sweat build-up to keep your knees cool and dry for optimal performance.
Using a heavy-duty thick poly shield, these knee pads work protects the knees from cuts and scrapes so that you can work or play comfortably for longer durations. The caps are supported by soft Ethylene Vinyl Acetate (EVA) foam padding.
There are double straps to keep them from loosening or slipping. The adjustable clips allow to easily put them on and take them off while allowing you to adjust the height and tightness of the pads.
Pros:
Exceptional cushioning performance
Adjustable and unisex design
Breathable materials
Made for hard use and heavy wear
---
AltaContour Alta tactical knee pads with the AltaLok Fastening system are built tough to take on any mission and keep you protected.
These "coyote" brown/tan tactical knee pads feature a softer cap that provides protection and flexibility, yet still protects from rougher surfaces like cement or gravel.
The cap of the knee pads is backed by thick neoprene recovery foam padding to provide firm, consistent support without bottoming out. It also has a tricot liner that wicks away moisture and keeps out dirt and debris. It is constructed with Cordura nylon fabric and bio-mechanically designed in a way that reduces bunching behind the knee.
AltaContour kneepad features flexible sectional construction which helps the kneepad to stay in its place through the range. Overall, these provide great flexibility and comfort, with adequate protection for most tactical activities.
Pros:
Adjustable to fit most sizes
Designed to reduce bunching behind the knee
Provides great flexibility and freedom
Tricot liner to keep out dirt
Cons:
Only available in the coyote color