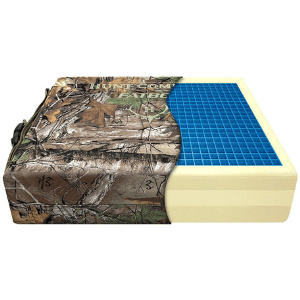 A hunting seat cushion makes the world of a difference if you want to stay in the woods for a longer period of time, especially if you have chronic pain like me.
In this article, I summarize the best hunting seat cushions tested when on my quest for a comfortable hunting seat cushion for a tree stand, deer hunting, and turkey hunting.
The Best Seat Cushions for Hunting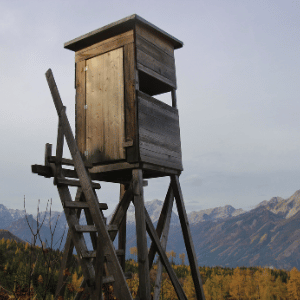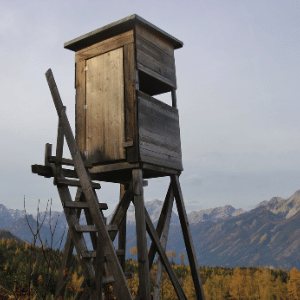 Hunting is one of my favorite activities to get away from some of the pains in life. Unfortunately, I was in a car accident in 2015 and the chronic back pain from this follows me into the woods.
This put me on a quest to find the best cushion for tree stand seats and hunting chairs. The goal was to reduce back pain, which would hopefully allow me to sit in a tree stand or behind my blind for a longer period of time.
3 products really stood out for the following categories:
Overall Best Hunting Seat Cushion
Best Deer Tree Stand Seat Cushion
Best Turkey Hunting Cushion
Below is a summary of the three products, then I dive into each of these cushion options a little bit more.
Click the View Product to see current pricing and options.
Click the Read More to jump to our review of the product.
*Special Note – This article contains affiliate links, which means we may receive a commission to support my writing if you click a link and purchase anything at no extra cost to you. Thank you in advance for your support of my passion. Cheers!
Best Hunting Seat Cushion
Overall Best Hunting Seat Cushion
Best Deer Tree Stand Seat Cushion
Best Turkey Hunting Cushion
Hunting Seat Cushion Reviews
If you suffer from back pain or want to sit out in the field for a very long time, the Hunt Comfort Fatboy is the best hunting seat cushion you can get.
First, this hunting seat cushion is wrapped in camouflage ComforTex fabric that is both waterproof and noise-reductive. Underneath the fabric is both LiteCore and GelCore technology.
The LiteCore is a triple density foam that works to distribute your weight to eliminate any painful feeling that causes you to feel like you bottomed out in the cushion.
The GelCore at the center of the hunting seat cushion works with the LiteCore to provide a temperature-controlled core to the seat that provides long-lasting comfort.
This is a premium waterproof hunting seat cushion that has a several-layer anti-fatigue comfort construction.
Pros:
Triple-layer LiteCore technology
GelCore center for added comfort
Waterproof & durable fabric
Silent fabric for stealth comfort
Cons:
It is a bigger, thick seat cushion so it may not be ideal for longer hikes to further back hunting spots.
---
Deer hunting season, especially up here in the midwest, gets cold and the ALPS OutdoorZ Terrain hunting tree stand seat cushion is a go-to seat cushion.
The cushion is built to be silent and adds a significant three inches of foam cushion for a deer stand seat. It also has an easy handle with a buckle to easily attach it to your backpack, jacket, and your deer stand.
The cushion is reversible with hunting orange and camo fabric, perfect for deer hunting. There is also a Coyote brown option. The fabric is designed to be silent, durable, and waterproof for use in wet and snowy conditions.
Pros:
Waterproof
Lightweight
Reversible Hunting Orange & Camo
Cons:
Great for extending your time in your tree stand, but it is a solid foam piece so it can start to cause fatigue if you don't stand once in awhile.
---
The Therm-A-Seat hunting seat cushion pad is the perfect turkey hunting seat cushion as it is lightweight, durable, and versatile.
When it comes to turkey hunting, you often aren't sitting in one spot all the time. Sometimes you need to move to get closer to where you hear the Tom gobbling. Being lightweight, this turkey hunting seat pad can easily be clipped onto a belt, strap, or MOLLE loop.
This cushion for turkey hunting is made of waterproof foam that is virtually indestructible. It also has a decent R-value, providing good insulation if the ground is cold and helps to retain body heat.
Pros:
Very lightweight
Durable construction
Limited lifetime warranty
Cons:
Not as thick as the other two due to being a more versatile, carry-friendly option.