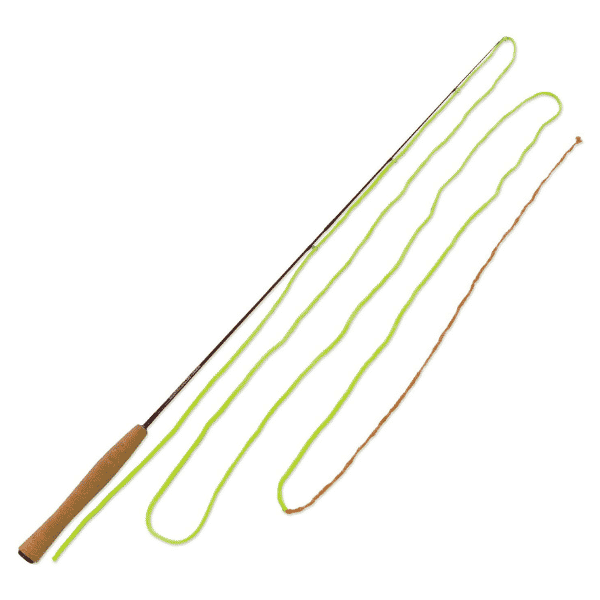 A practice fly fishing rod is a tool that can be used to practice different fly casting techniques indoor or outdoor. The best practice fly rod comes with a realistic rod and the ability to customize the rod with your own line and fly.
In this guide, we go through the best fly fishing practice rod options.
Do practice fly rods work?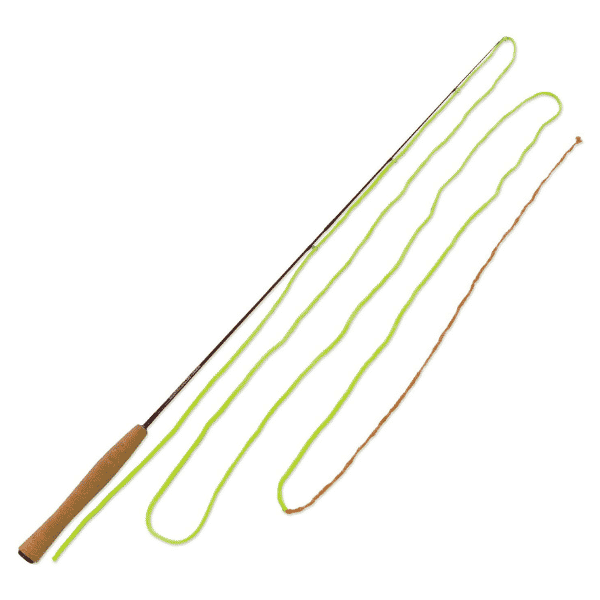 Practice fly fishing rods will not give the exact real experience that would be gained with a real fly fishing rod. However, a practice fly rod can help in practicing casting techniques, getting an understanding of different methods, and creating a casting routine that can be fine-tuned with a real rod down by the river.
Selecting the Best Practice Fly Fishing Rod
Below is a summary of the three best practice fly rod options that I have used, then I dive into each option a little bit more.
Click the View Product to see current pricing and options.
Click the Read More to jump to our review of the product.
*Special Note – This article contains affiliate links, which means we may receive a commission to support my writing if you click a link and purchase anything at no extra cost to you. Thank you in advance for your support of my passion. Cheers!
Best Fly Fishing Practice Rod
Overall Best Fly Fishing Practice Rod
Best Orvis Alternative Practice Rod
Best Cheap Fly Fishing Practice Rod
Best Practice Fly Fishing Rods
We selected the Orvis Practicaster as the overall best fly fishing practice rod for its durability and realistic nature of the rod. Also, there is a weighted trout target to hit when you practice.
The Orvis Practicaster is designed to be used either indoor or outdoor. The size is truly perfect for indoor practice as the rod is shorter and you don't really have to worry about the line damaging anything.
Since it is smaller and very lightweight, it might be lighter than the standard fly rod you will when fly fishing. However, it is perfect for practicing the technique to get in the habit so you can apply it out on the river more naturally.
Pros:
Realistic design
Reliable brand
Lightweight
Small design
Cons:
Sort of small to practice actual fly casting, but perfect for practicing technique.
---
The Echo Micro Practice Rod is the best Orvis alternative practice rod to cast the yarn and figure out your casting technique.
The Echo Mirco has many of the same features as the Orvis Practicaster above. Unfortunately, it is not as realistic as the Orvis option.
First, it has yarn making it the lightest practice fly rod on the market today. Because the yarn is so light, it will not be useful to see how far you are casting or resemble how the casting may feel.
If you go with this option, I would replace the yard with real line and a fly.
Pros:
Budget price
Easy to use
No target included
Lightweight
Cons:
Lacks realism of real line and fly casting. This can be improved by replacing the line and tieing on a fly.
---
The Scientific Anglers Groove practice fly rod is the best cheap fly fishing practice Rod that will give you the opportunity to get some hours in on practicing your fly casting technique. We would recommend this one as a budget-friendly option, with some things I do need to mention.
This practice rod does not have the same features as the Orvis and you might not have a realistic experience. It will definitely help you at home with creating a habit out of your fly casting technique. However, you will need to adjust your cast when you actually apply that technique at the river.
Pros:
Budget price
Easy to use
Lightweight
Good for training