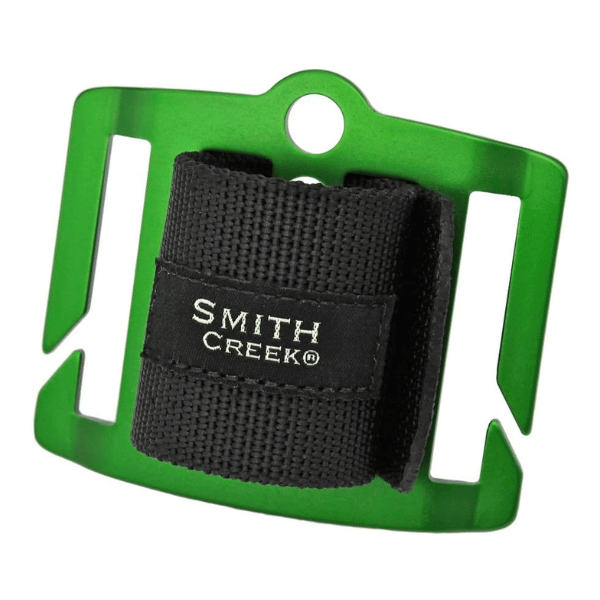 The best fly fishing net holder should act as a third hand holding a landing net securely for it to be ready when needed to net a fish on the line.
In this guide, we go through the best fly fishing net holders based on durability, quality, and cost.
Selecting the Best Net Holder for Fly Fishing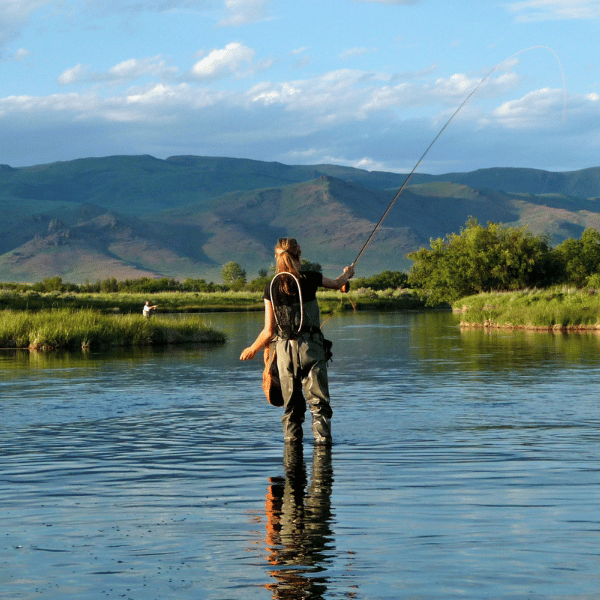 Durability
Durability is an important factor since your net can't get hung up when you are trying to grab that fish.
Quality
Anticipating we'll be catching a good amount of fish and taking into consideration that we do not want to buy a fly fishing net holder on a regular basis – quality matters.
Cost
Although fly fishing net holders are relatively inexpensive, it is a simple item meant to hold our net while we are busy trying to catch a fish. We don't really want to break the bank by buying an overly expensive net holder.
The Best Net Holder Options
Below is a summary of the three best fly fishing net holder options, then I dive into each option a little bit more.
Click the View Product to see current pricing and options.
Click the Read More to jump to our review of the product.
*Special Note – This article contains affiliate links, which means we may receive a commission to support my writing if you click a link and purchase anything at no extra cost to you. Thank you in advance for your support of my passion. Cheers!
Best Fly Fishing Net Holders
Overall Best Fly Fishing Net Holder
Best Quality Fly Fishing Net Holder
Best Cheap Fly Fishing Net Holder
Best Practice Fly Fishing Rods
The overall best fly fishing net holder should be a reliable net holder option to ensure there are no disruptions when you are trying to secure that fish. As such, we selected the Smith Creek landing net holder for the simple design and it also ensures that you have durability when the net holder is connected to your belt.
The net holder has a straightforward design, securing the net to your back or hit. It is a slightly expensive option, but it is durably made. As a tried and true option, it would be our go-to option if you have the room in your budget.
Pros:
Easy to attach
Adjuatable
Works with all nets
Durable
Cons:
Can be expensive if you are on a budget
---
Having the KOOL BAK landing net holster is the best quality fly fishing net holder on the market today. The fabric materials and construction are designed to remain reliable with heavy use of removing and replacing the net as you catch all of your fish.
This fly fishing net holder is not adjustable, so the holder is a one-size-fits-most fly fishing net options. However, almost all fly fishing landing nets fit this unit.
The Kool Bak comes with a belt that is adjustable to fit your waist. This is a great option as it makes it versatile to work over regular pants or waders.
Pros:
Limited lifetime warranty
Belt included
Fits most nets
Affordable
Wicks away moisture
Cons:
Not adjustable to fit all nets
---
The Kingfisher fly fishing net holster is a cheaper option, which is why we selected it as the best cheap fly fishing net holder. It is a simple design with a polyester strap and plastic clips.
This design gets the job done, but it does not hold the net as secure as the other two options. With that said, the net does move more and can get in the way from time to time as it swings during casting. It also can sometimes be difficult to get the net out of the holster since there is so much movement of the net itself.
However, if you are looking for a cheap fly fishing net holder just to act as a third hand to hold the net until it is needed, you can't get a better cheaper option than this!
Pros:
Affordable
Lightweight
Fits all belts
Fits all nets