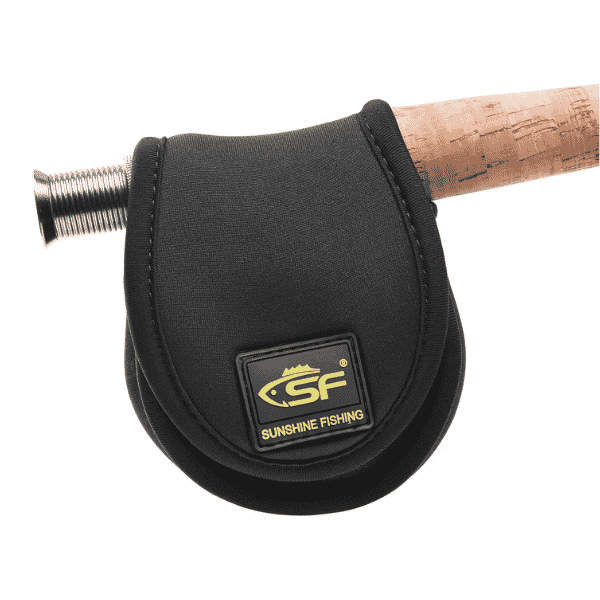 Having a good fly reel case to carry and hold your fly reels with different weight fly lines can help with keeping reels organized and ready to use when needed.
In this guide, we go through the 5 best fly fishing reel cases to consider based on cost, amount of reels the case can hold, and quality.
Selecting the Best Reel Case for Fly Fishing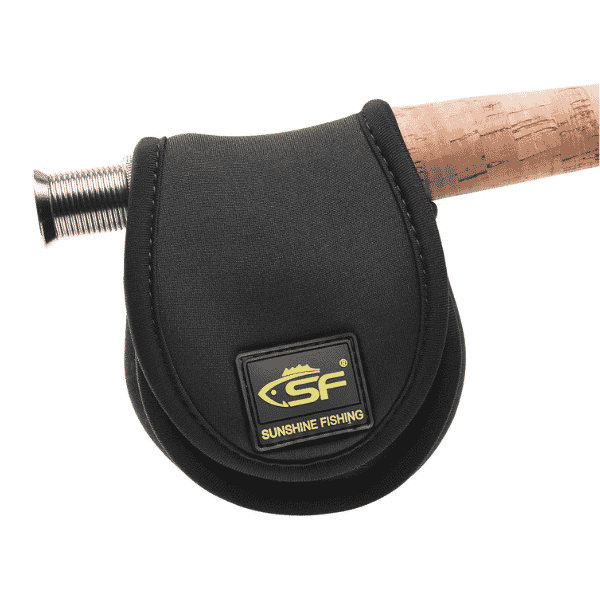 The best fly fishing reel case will depend on the number of reels you want to store or carry with your to the river when going out fishing.
Below is a summary of the 5 best fly fishing reel case options, then I dive into each option a little bit more.
Click the View Product to see current pricing and options.
Click the Read More to jump to our review of the product.
*Special Note – This article contains affiliate links, which means we may receive a commission to support my writing if you click a link and purchase anything at no extra cost to you. Thank you in advance for your support of my passion. Cheers!
Best Fly Fishing Reel Case Reviews
Overall Best Fly Reel Case
Best Large Fly Reel Case
Best Fly Reel Soft Case
Best Fly Fishing Reel Protection Glove Case
Best Cheap Fly Fishing Reel Case
Best Fly Fishing Reel Case Reviews
The Allen Company is one of the best fly-fishing companies on the market today and they have built a popular brand. The Allen Spring Creek fishing reel and gear bag is by far the overall best fly reel case on the market today. It is made from solid nylon materials and it can wick away moisture effectively when it does get wet.
On the inside of the bag, it features 6 different dividers and these dividers will allow you to sort all of your reels. According to the manufacturers, it can hold up to 6 spinning reels and 10 fly reels simultaneously. This will give you versatility and ensure that you can carry along all the reels for various scenarios.
Pros:
Moisture-wicking
Holds 6 spinning reels and 10 fly reels
6 internal dividers
Lightweight
---
Fly fishing and spinning reels can be large. However, the FishPond Stowaway reel case is the best large fly reel case on the market today. It is made from recycled nylon that has been reinforced to ensure you have ultimate durability and comfort. The bag is heavy, but you have all the storage compartments.
Once you open the bag, you have 8 pockets that can be used to store all your reels and some of your other accessories. However, there is a zipper pocket that will ensure can store some of the special gear. Since it is one of the largest options, we have considered it to be the Best Large Fly Reel Case on the market today.
Pros:
Large storage
Includes 8 pockets
2 additional zippers
Comfortable to carry
---
By reading some of our articles, you will notice that Orvis is one of the prominent brands and they are considered a top fly-fishing brand. The Orvis Safe Passage reel case is the best fly reel soft case and it features smaller cases that clip into one another and should create one of the larger options to carry all your reels.
One of the downsides to the unit is the design. Yes, it has been constructed from durable materials. However, the clip features mean that it is uncomfortable to carry. On the upside, you only need to use one of the cases if you want to carry one fishing reel. The case can only hold three fly-fishing reels at the same time.
Pros:
Unique design
Reliable brand
Affordable
Breaks into smaller cases
Soft design
---
The M MAXIMUMCATCH Maxcatch fly fishing reel cover case is one of the lightweight options on the market today. It features a unique design, which makes it the best fly fishing reel protection glove case on the market today. The unit is lightweight and instead of being a single case, you will also have two that can be used individually.
It is constructed from neoprene materials and the neoprene will ensure that the unit dries out rapidly when you have to endure wet weather conditions. The large size of the cases means you can store spinning reels as well. You can use the unit to attach to most of your other gear, which means your hands will be freed.
---
If you are looking for the best cheap fly fishing reel case, you need to ensure that it still has some of the top features needed to keep all your gear protected. We have selected the SF fly fishing reel case that will ensure you have a solid case. It is made from neoprene and will hold only 1 of your fly-fishing reels or spinning reels.
The design of the case is small, which makes it portable and easy to carry for most individuals. We would recommend it for the value of the construction and the ability to carry your favorite reels. The unit might not have any waterproof features, which means it could lead to your reels being completely soaked in wet conditions.