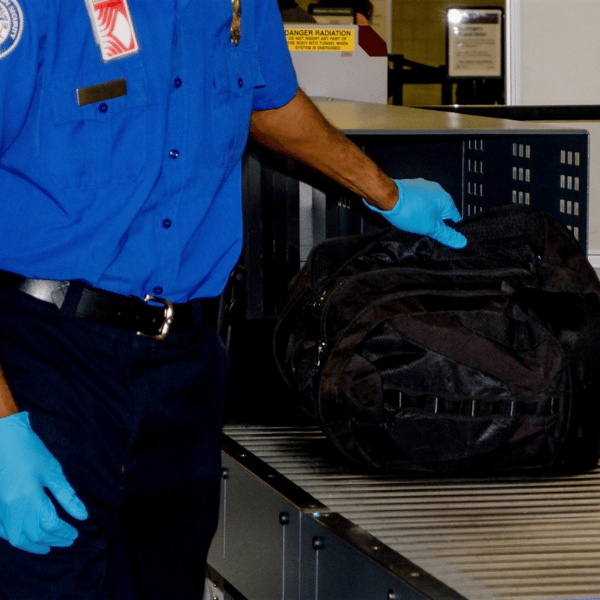 With so many restrictions on flying today, it's often wondered can backpacking packs be airplane carry-ons due to the carry one-size restrictions for backpacks?
Airlines are always trying to reduce the price of their tickets, and often the most tempting offers come at the price of ease and comfort. This creates a couple of problems for backpackers who enjoy their time off the beaten track, as many everyday items that one requires are banned from carry-on luggage on most airlines.
While a little complicated, it is possible to take a backpacking pack as carry-on luggage. Our guide will help you to understand the restrictions, weigh up the pros and cons, and ultimately decide if it is a viable option for you.
Backpacking Backpack Carry On Size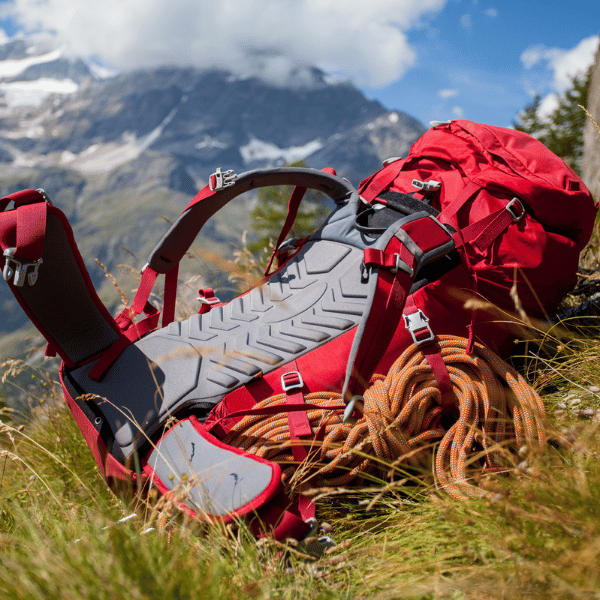 Every airline has its own rules and restrictions when it comes to backpack carry-on requirements and the number of items that can be carried on, both included in the airfare or as add-on upgrades.
Generally speaking, your carry-on luggage should fit in the overhead storage bin in the airplane, or under the seat in front of you. Some airlines are a little flexible with this, and others are extremely strict. Do check the regulations for your specific airline as you are booking your tickets, and always presume they will be strict at the airport.
A common restriction you will encounter is that you can only take bags that are less than 8.5″ (22 cm) x 13.75″ (35 cm) x 22″ (56 cm) and weigh under 15 – 17 lbs (7 or 8kg). These measurements are based on a more conventional suitcase, and quite difficult to apply to malleable backpacks. For that reason, it is good not to pack your backpack to the brink of its capacity as you may not be able to squeeze it into the required space.
We recommend taking a backpack with around 25 liters or less of capacity, that can be compressed to fit into smaller spaces. To maximize space, it might be best to get a backpack that can be resized down to 25L and expand to a larger size once you land.
Best Carry-On Backpack
There are countless brands with a multitude of suitable products in the current marketplace, and a quick visit to an outdoor shop to try before you buy where possible is always recommended.
Not only are you going to be traveling with this backpack, but potentially hiking too, and so your comfort should be a top priority. However, with that being said, we do have a couple of recommendations for you.
---
Cotopaxi Luzon 18L/24L
Cotopaxi is a fairly new brand of functional outdoor clothing and equipment with a strong drive for ethics and sustainability, by donating part of their revenue towards addressing poverty and upcycling used materials. Their products, particularly the Del Dia range is noticeably bright and vibrant, making it close to impossible to confuse your pack with somebody else's in the overhead compartment.
This pack is especially suitable for a few reasons. Firstly, without anything inside, the pack takes up very little space and weighs almost nothing, which means it is only ever as big and heavy as the essentials that you are traveling, unlike other backpacks which are considerably larger. Secondly, it is very soft and malleable, and not only can it be pushed down into small spaces in an overhead bin but it can be rolled up and squeezed into a larger backpack, should you require a second bag on your trip.
Thirdly, the Luzon is aimed at outdoor activities, with accessible mesh pockets for water bottles and a simple, hydration bladder compartment, quick access, top-loading drawstring design. It is perfectly designed for a day-hike.
---
Deuter Trail 28 SL
Deuter is a german founded outdoor equipment company, making high-quality products for hiking, trekking, and snow sports. Highly respected for their durable quality, they have comfortably competed with the top brands on the market since 1898.
While pushing the boundaries of our recommendation, the size of this pack does just about conform to carry-on regulations and, if not overpacked, should be fine to squeeze under the seat in front of you. It is a little bulkier and heavier than the Luzon, however, it is much more supportive during strenuous hiking due to its solid shape and padded back.
The strap on the front allows the user to compress the pack slightly, reducing its size. There are many access points, pockets, and compartments which help you to organize your equipment efficiently. There are also many places to clip equipment to the outside of the pack, expanding its capacity after you have landed at your destination.
---
Working With Plane Backpack Carry On Restrictions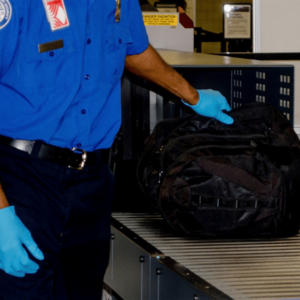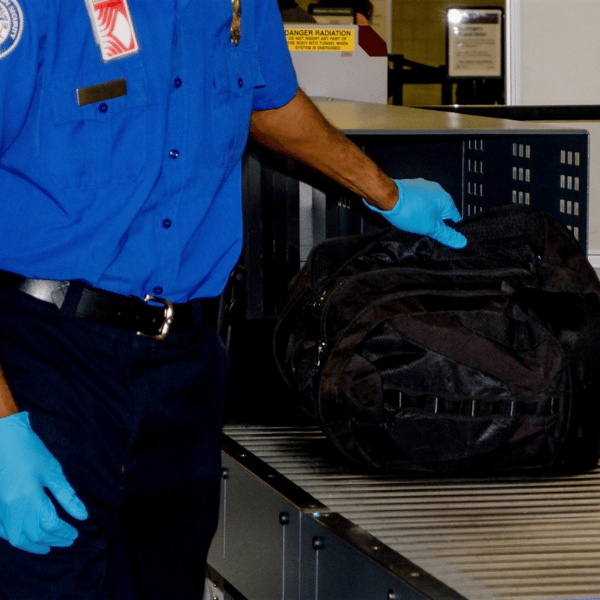 There are three main points to consider when taking only carry-on baggage as a backpacker:
the weight of your luggage
the size of your luggage
items not permitted on the airplane
Here are a few tips and tricks to help you work with these restrictions.
Firstly, to reduce the size and weight of your backpack, try and wear as many clothes as possible when flying. Sure, everybody will know what you are up to when you parade around the airport in fleece and puffy jacket. However, these items can be removed when you are on the flight and do not count towards the weight or size of your backpack if they are upon you instead. If anybody asks, just say that you are extremely susceptible to airport air conditioning.
Secondly, pack minimally. This is not only better for traveling by plane, but also for hiking as you will be carrying less, therefore making the hike less strenuous. Make a list before of everything you need, and absolutely nothing more, before you pack your bag and stick to it. It may be uncomfortable and smelly, but one pair of hiking shoes for the entire trip should be sufficient.
Next, consider what you can buy at the other end of your flight. If you are planning on taking cooking equipment with you, be very careful – many camping stoves have sharp edges and could be confiscated, and don't even dream about taking a gas canister on a plane at all – it is much easier to buy this from a local camping shop after landing.
Knives, lighters, and sharp tent pegs are usually forbidden, camping pots and pans and tents are bulky and heavy, so if you are traveling for the sake of overnight camping the situation is not ideal. If you need these, you will either have to source them after your flight or to take additional hold luggage.
Lastly, think of how you can pack smartly. A water bottle would not be allowed if filled with water, however, if it is filled with socks it saves on space. The socks can be removed afterward and the bottle filled.
Backpacking Backpack Carry On FAQ
So are backpacking packs suitable carry-ons?
For day hiking and hopping between hostels, it is completely feasible and it is possible to survive for potentially several months with minimal luggage.

For overnight camping, it is possible but you will have to purchase many items after the flight, and then either think about selling them on or giving them away in order to travel back on the flight. While possible, it is probably easier and cheaper just to pay for hold luggage if you need a tent and cooking equipment for example.

What you could do, for example, is to take a half-filled carry-on bag and an additional hold bag of the heavy and forbidden items and then combine them into a single pack after landing so that you do not breach regulations.
Can gas canisters be carried in the hold?
These are considered dangerous goods that are generally forbidden. Some airlines may allow you to take a lighter or book of matches in your carry-on luggage but check with each individual carrier before taking such items with you.
How can I check the measurements of my backpack?
Usually, if you source the home page of the brand of your backpack, you can also find out the size of your backpack but finding the product and looking at the technical information.

You can also fill your backpack and try to size it against a tape measure or ruler but this is quite hard.

Lastly, although you are almost past the point of no return, you can usually find some sort of measuring framework at the airport, although at this point, if your bag is too big, it can create problems. Consider taking out some clothes and putting them on instead.